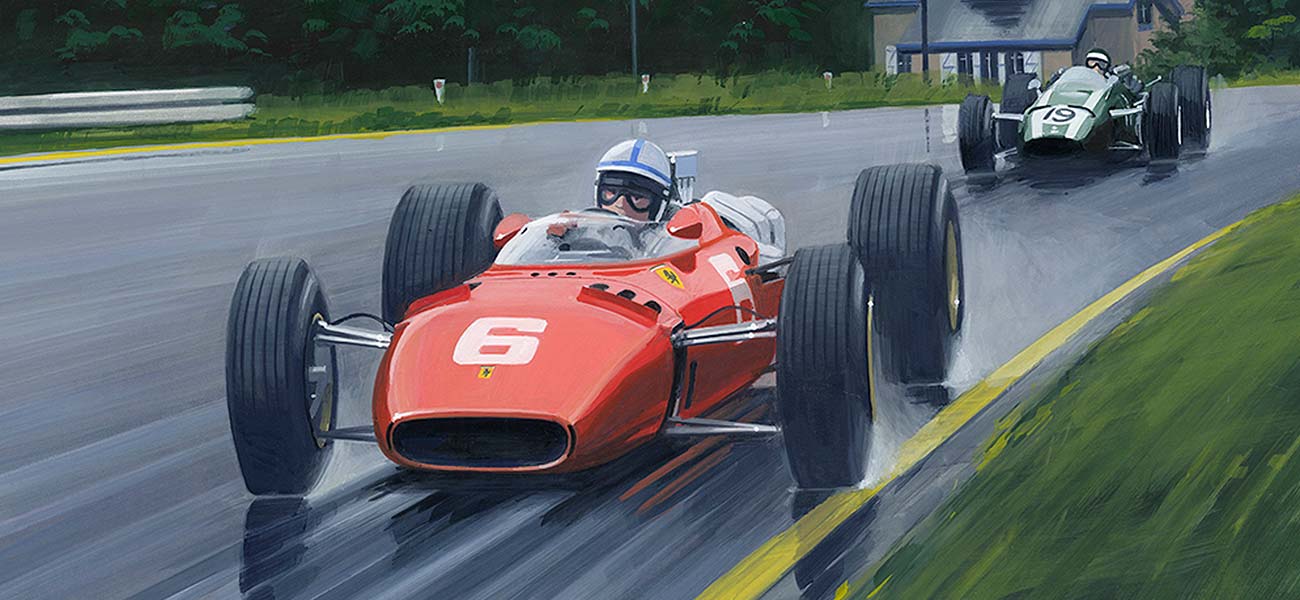 John Surtees, Ferrari 312, 1966 Belgian GP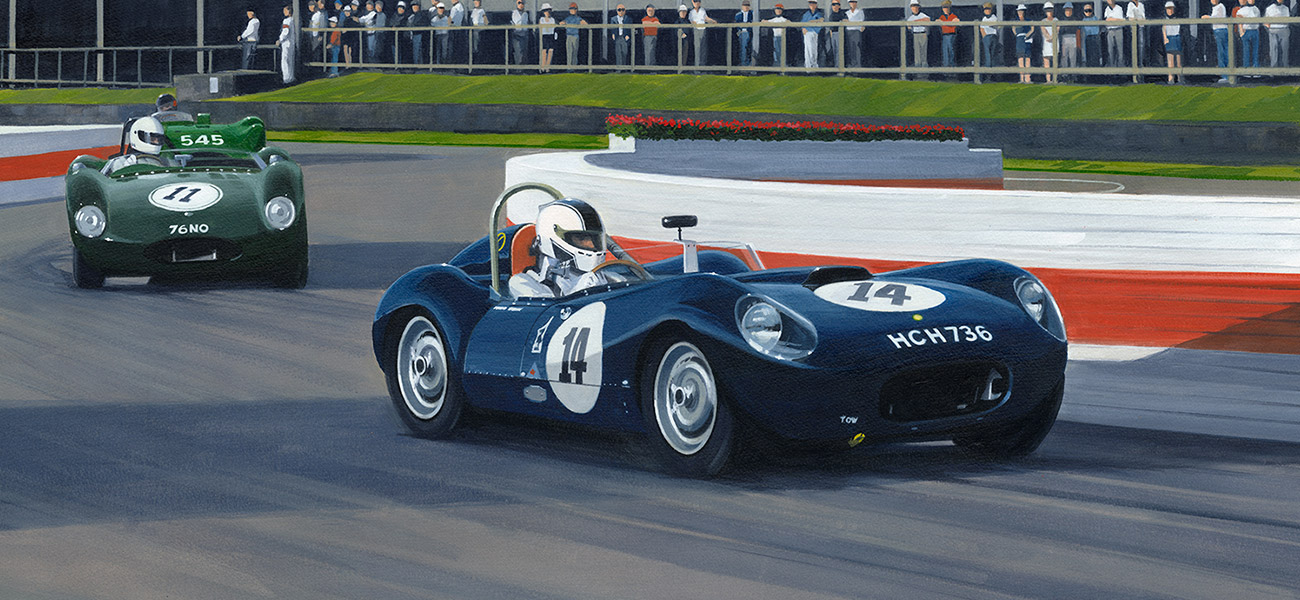 Lister Jaguar at Goodwood MM 2021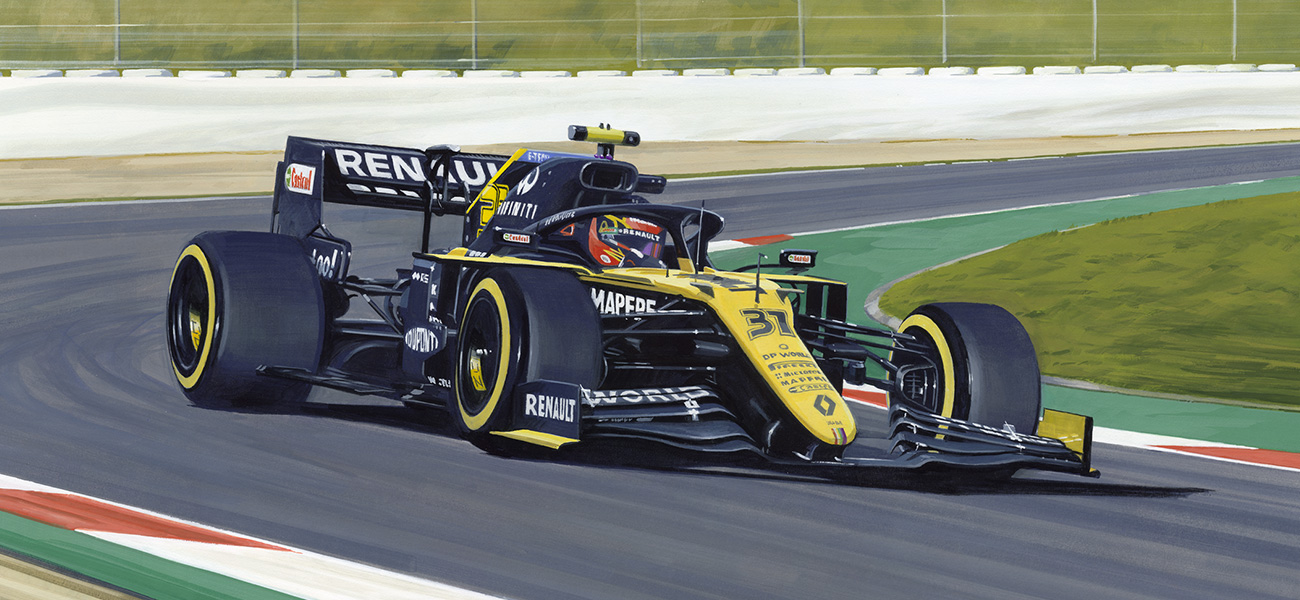 Esteban Ocon, Renault R.S.20 F1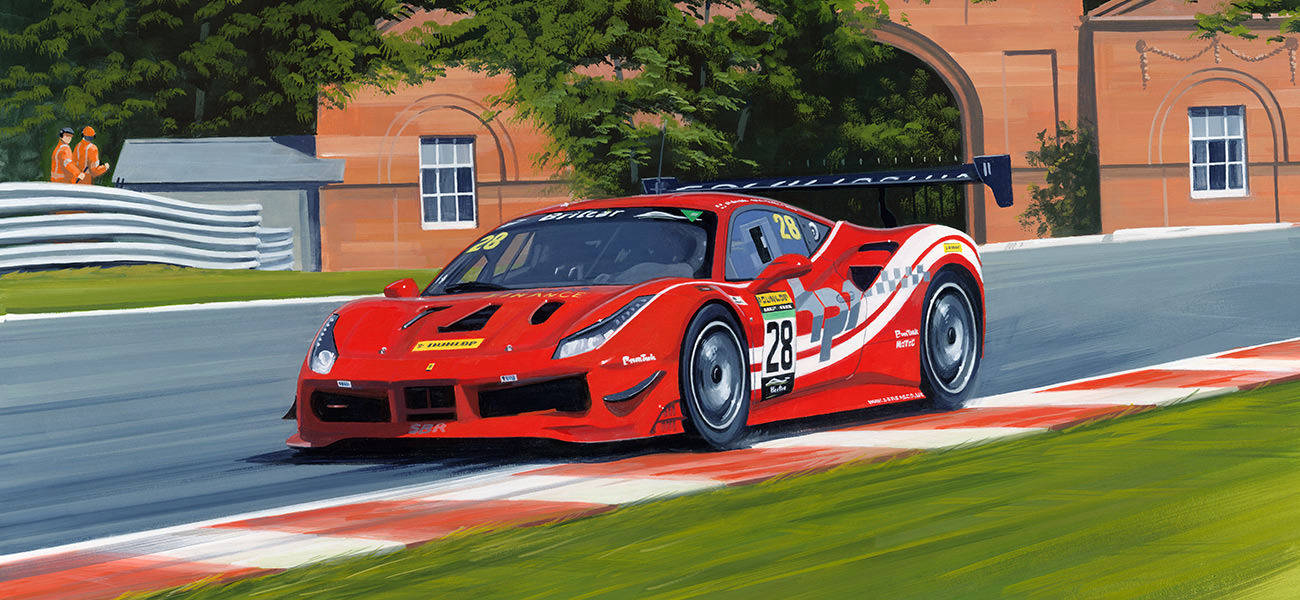 Ferrari 488 at Oulton Park, Britcar round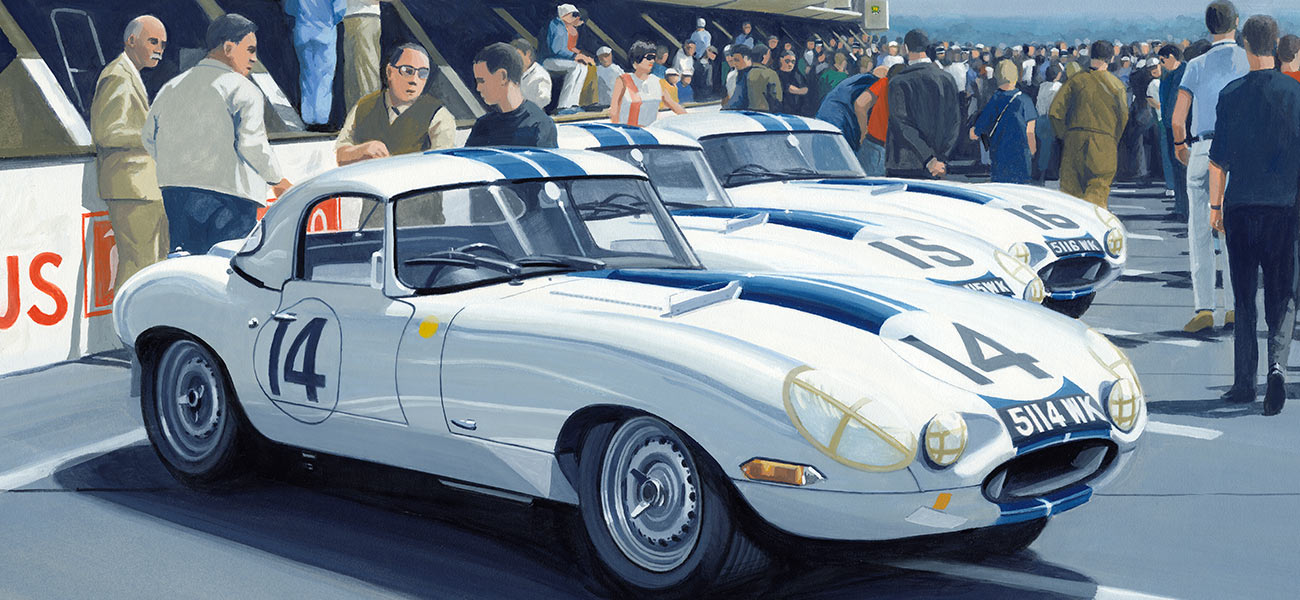 Le Mans, 16 June 1963 - The Cunningham Team E-Types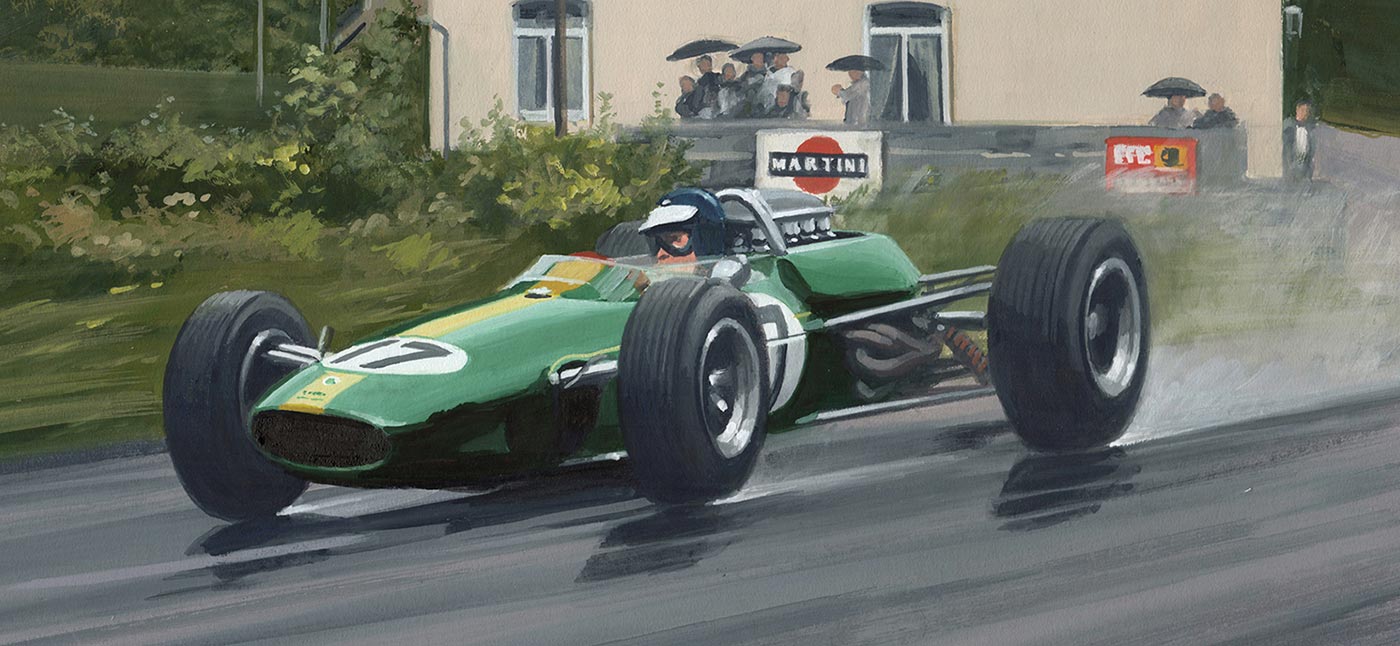 Jim Clark, Lotus 33, 1965 Belgian GP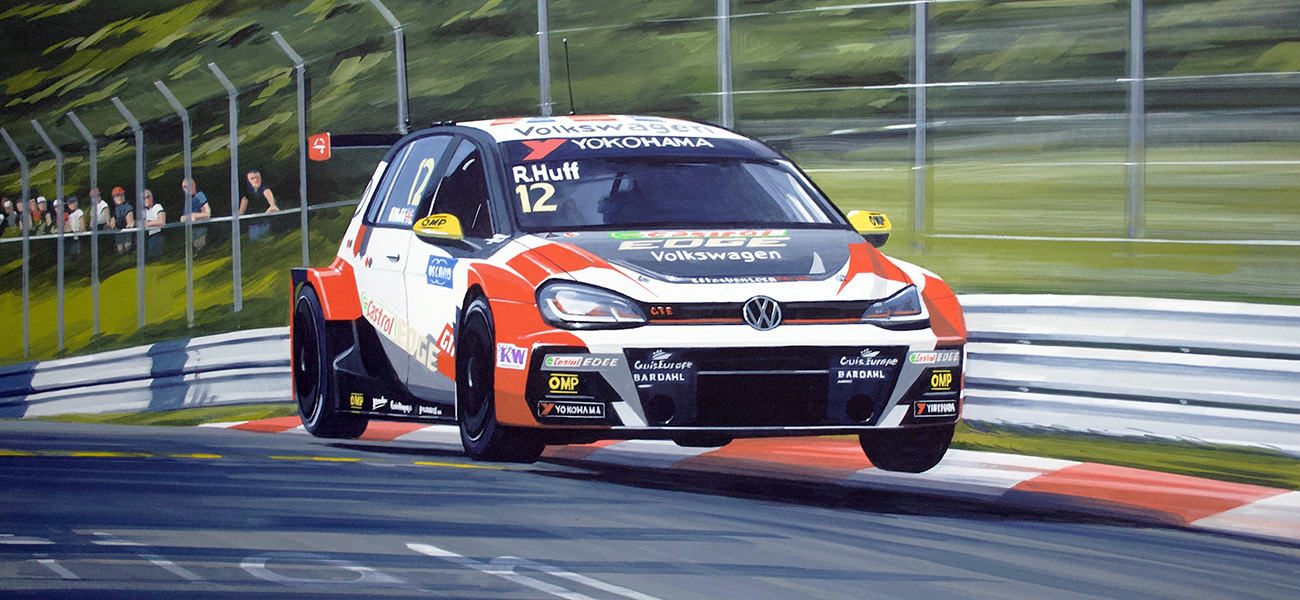 Sébastien Loeb Racing Golf GTI TCR at Nordschleife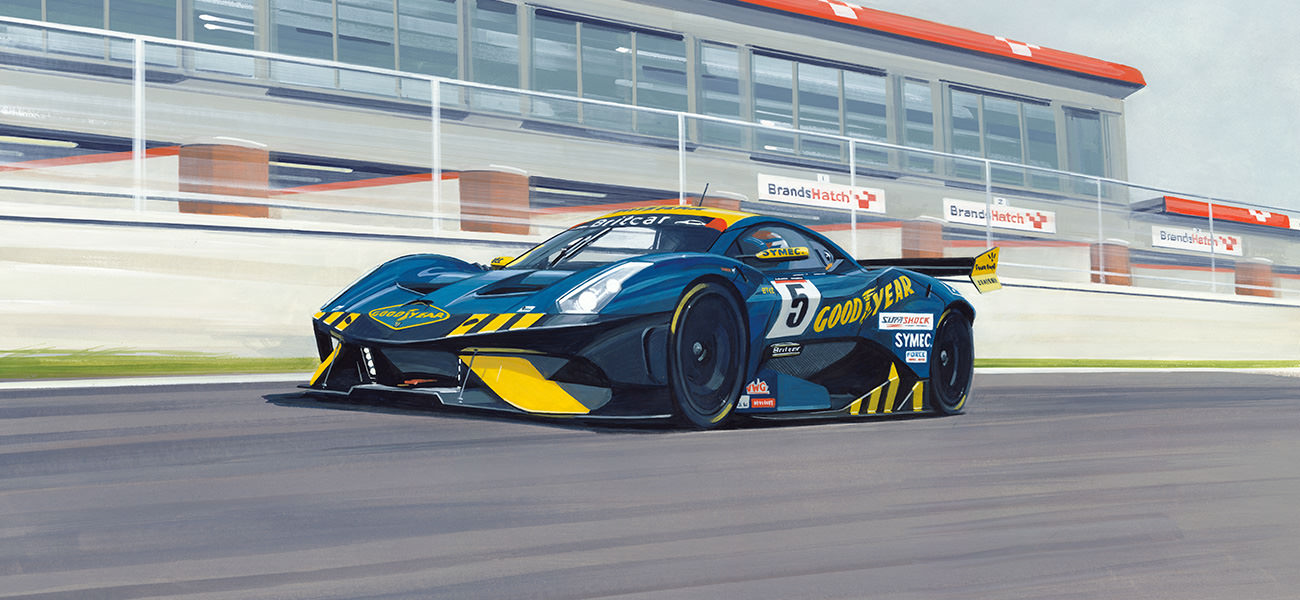 Brabham BT62 at Brands Hatch
Motor Racing Art by Martin Tomlinson
Cars are a life-long passion of mine. Racing, sports, classics and supercars, I've painted them all! I hope that this passion and enthusiasm comes across in my art, which has been exhibited at Silverstone, Goodwood, Le Mans and in London's West End.
My motor racing and car paintings are owned by drivers, teams, sponsors, collectors and enthusiasts across the globe.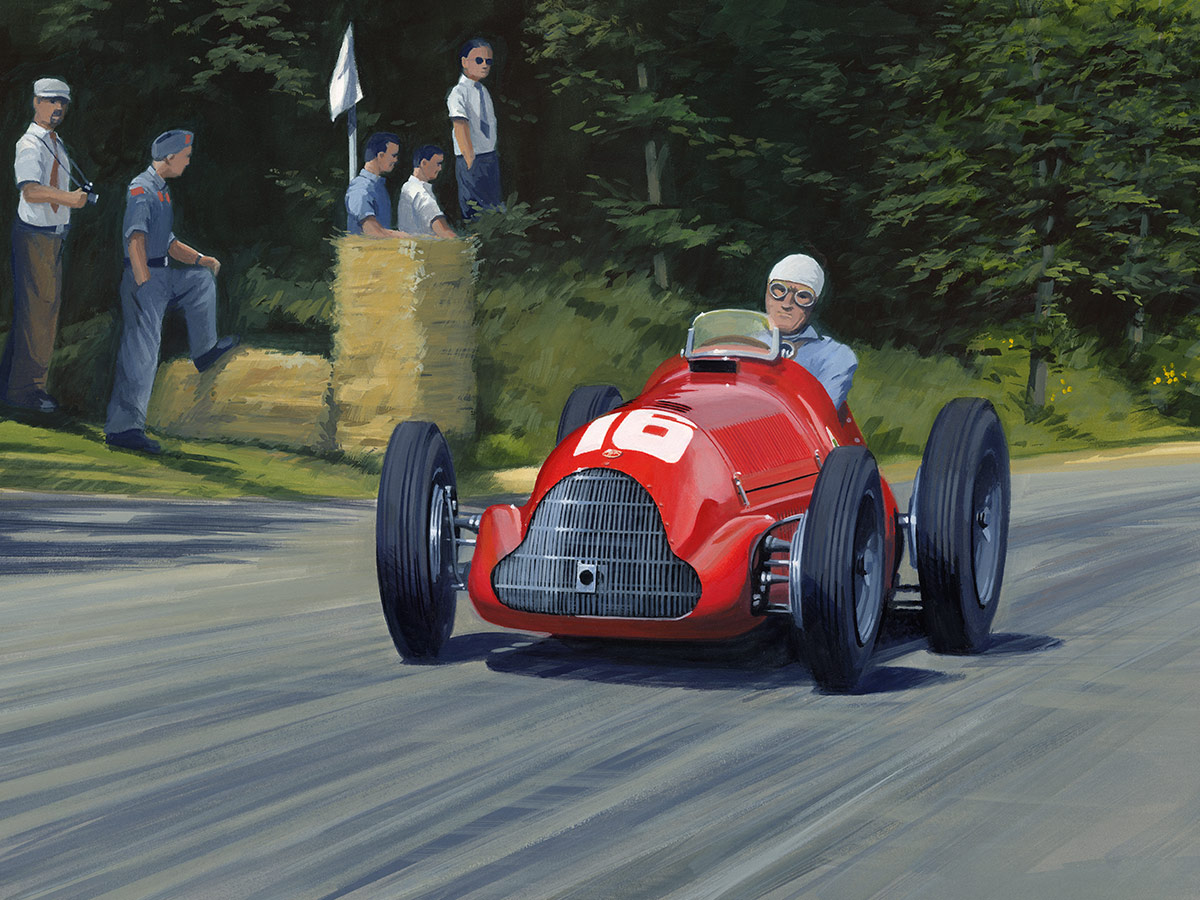 Racing Cars
From the early monopostos of the 1930's to today's F1 cars, I have painted racing cars such as Alfa Romeo, Cooper, Eagle, Ferrari, Lola, Lotus, Maserati, McLaren, Renault, Tyrrell and Williams.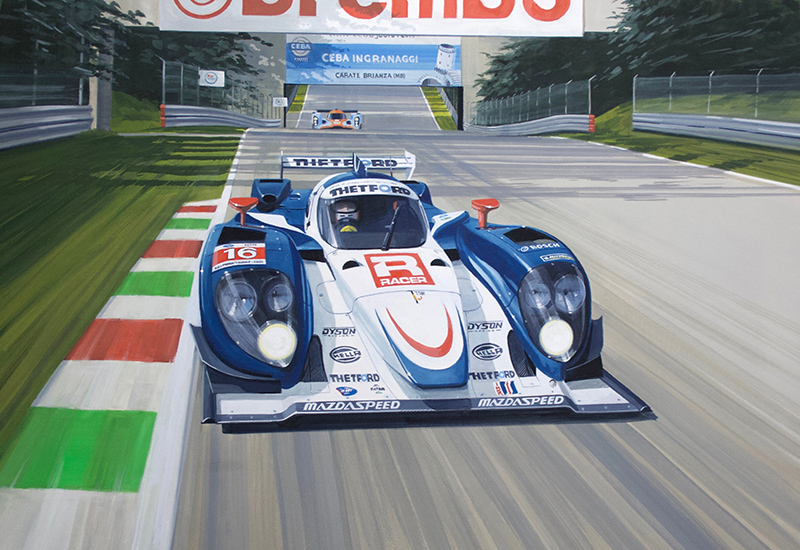 Sports & GT
All types of sports, GT, racing saloons and rally cars are subjects of my paintings. Le Mans racers of the 1930's through to today's LMP1 and GTs are all featured in this gallery.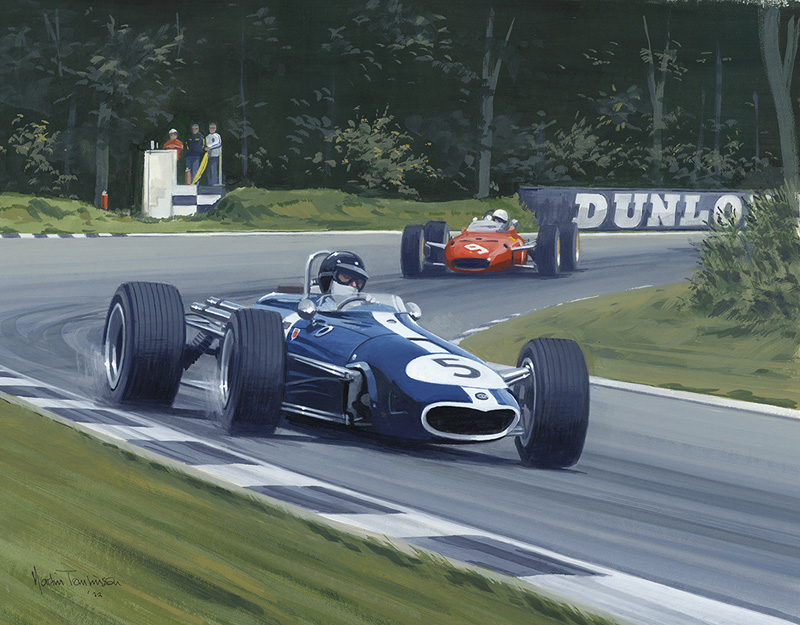 For Sale
As well as offering bespoke commissions, some of my works are available for sale as originals or limited edition prints as featured in this gallery.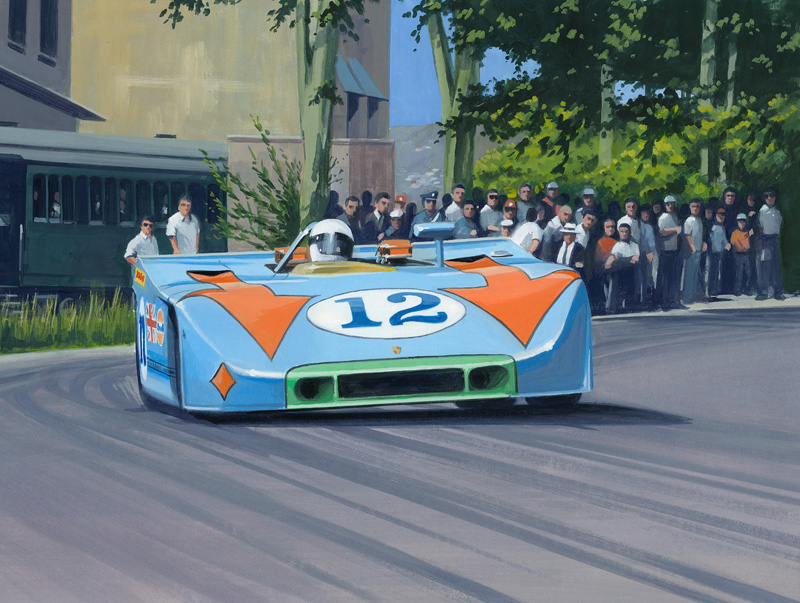 Joined up writing this time please!
A personal reflection of the author's autograph book which has the signatures of over 70 top racing drivers of the 50's and 60's, including 9 World Champions. The book is illustrated throughout and includes the author's art. There is not another book like this - a fascinating, innovative and unique reminder of some of the greatest racing drivers.
Get in Touch
Get in touch to commission a painting of your favourite car or motorsport memory.
07967 115740