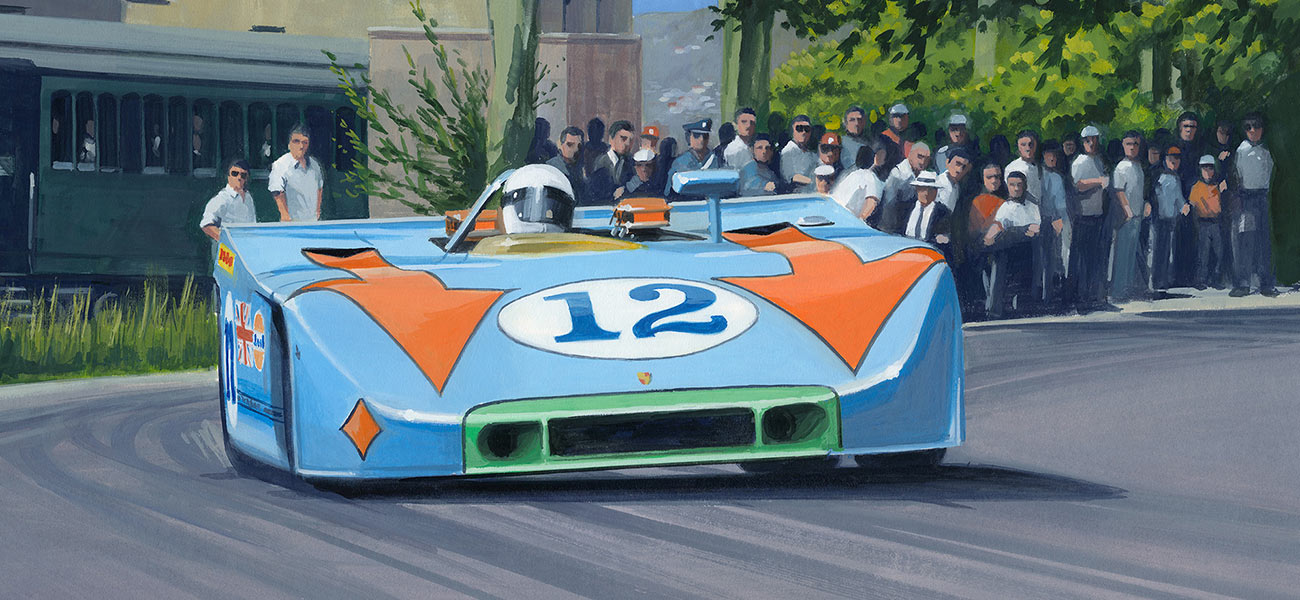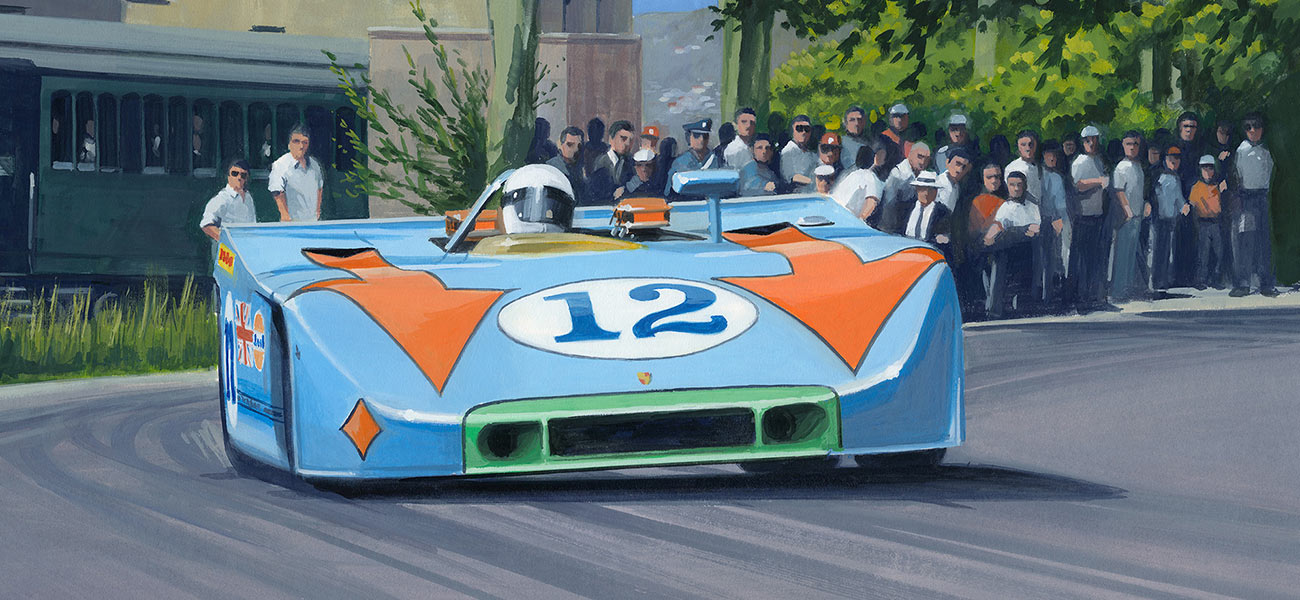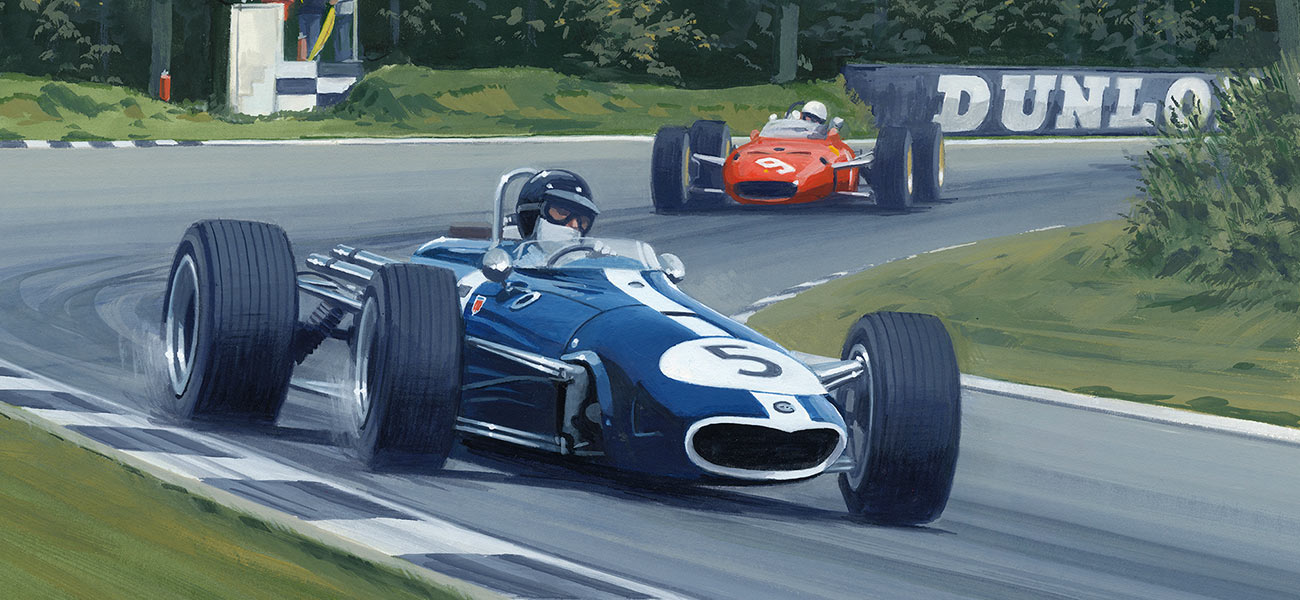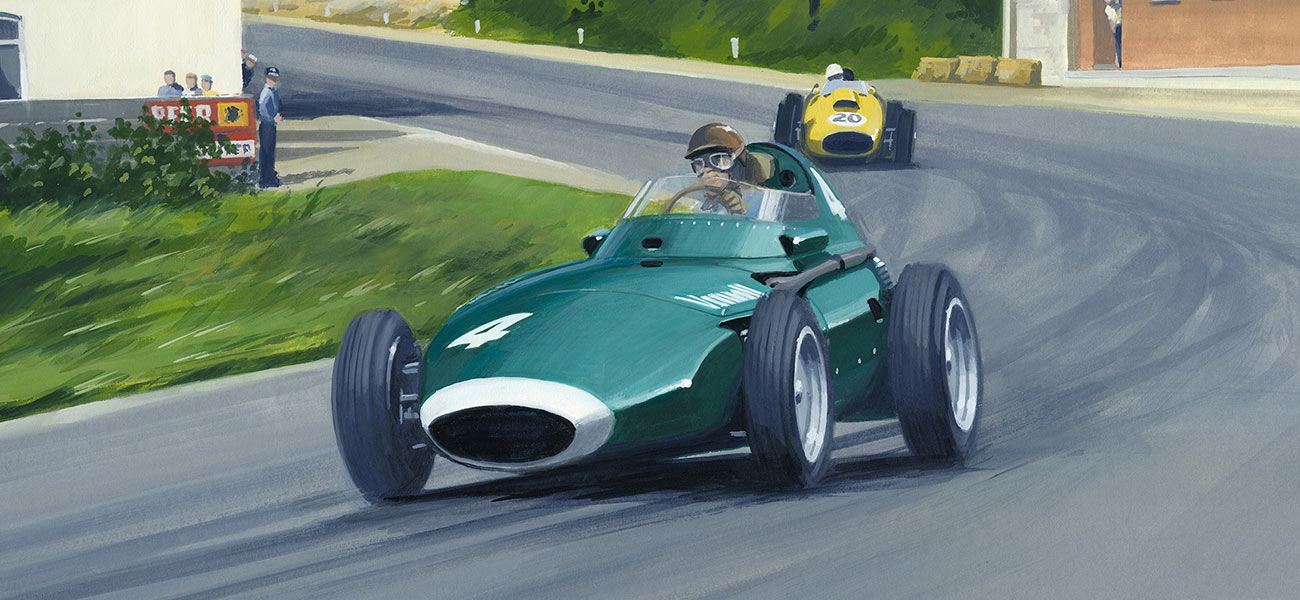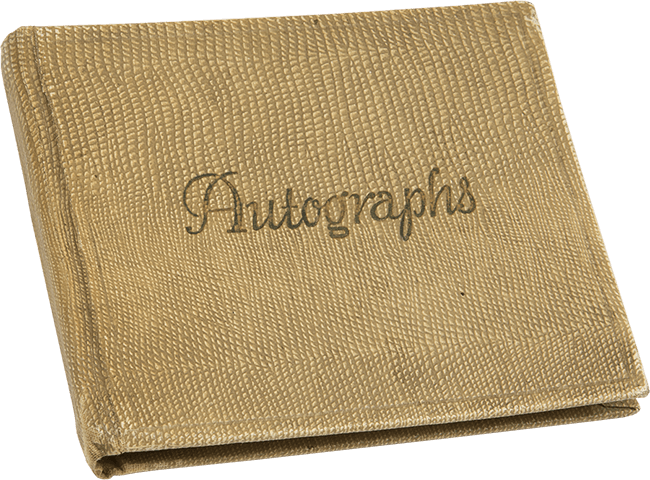 "Joined up writing this time please!"
Stories of Motorsport Heroes
Martin Tomlinson, with Andrew Marriott
What started as a small brown book clutched by an 8-year old schoolboy has metamorphised over 60 years later into this colourful volume. At the heart of it is Martin Tomlinson's enduring passion for motor sport. It started when his grandfather and father took him to motor races around Britain, went marshalling and left him to his own devices.
As many youngsters of that age, collecting autographs was a hobby which briefly put them in direct contact with the stars of their chosen genre or sport. Some collected the signatures of politicians or film stars, others cricketers or footballers but Martin was only interested in racing drivers.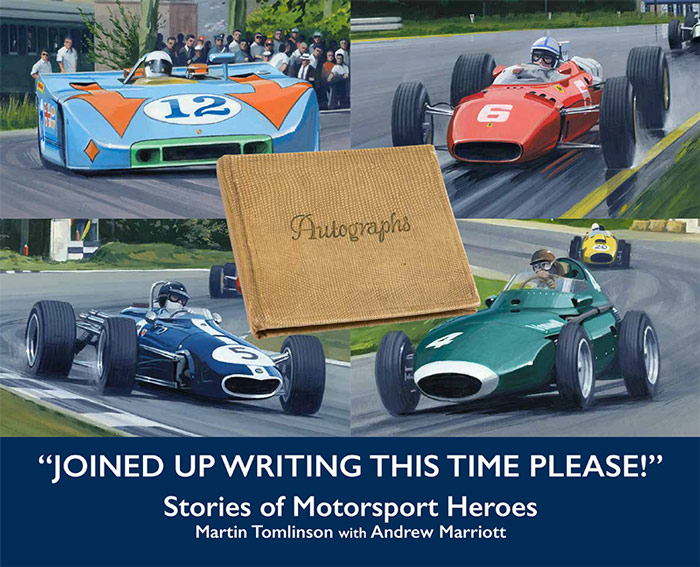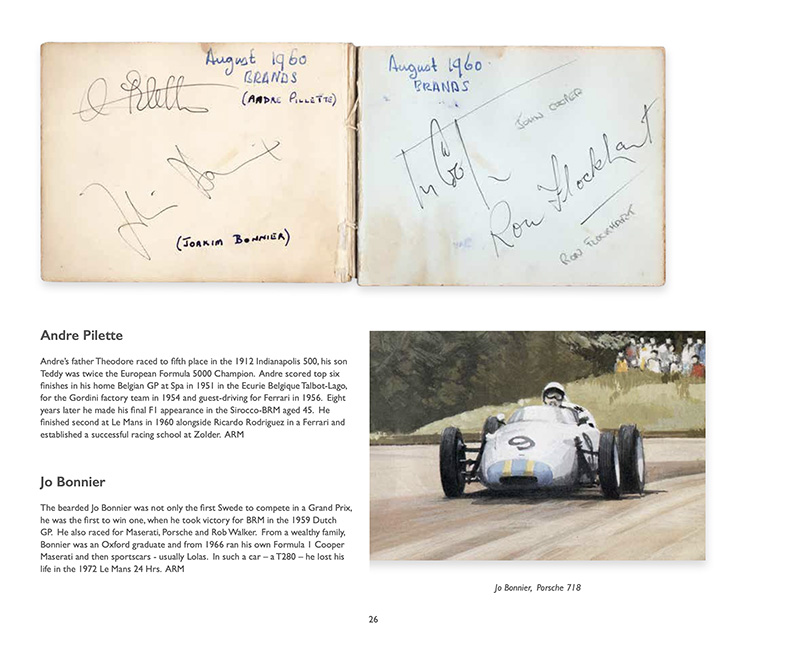 By the end of the first day in the paddock at Brands Hatch he had three World Champions and several other star names on the pristine pages. What a start!
The collection quickly grew and includes the signatures of 44 Grand Prix drivers including every World Champion from 1954 to 1968 plus a further 20 Grand Prix and F1 winners, two of whom also won the Indianapolis 500 and 14 who won the Le Mans 24 Hours.
There is also a World Champion bike racer, drivers whose careers straddled WW2 as well as some of the best known team owners, designers, broadcasters, journalists and commentators of the era. All their autographs are faithfully re-produced here, but that is just a start.
Martin's career took him into commercial art and then as one of the elite band of full-time motor racing artists whose works are widely collected and exhibited. Thus many of the autographs are appropriately accompanied by one of Martin's paintings or sketches – most of which have been produced especially for this book.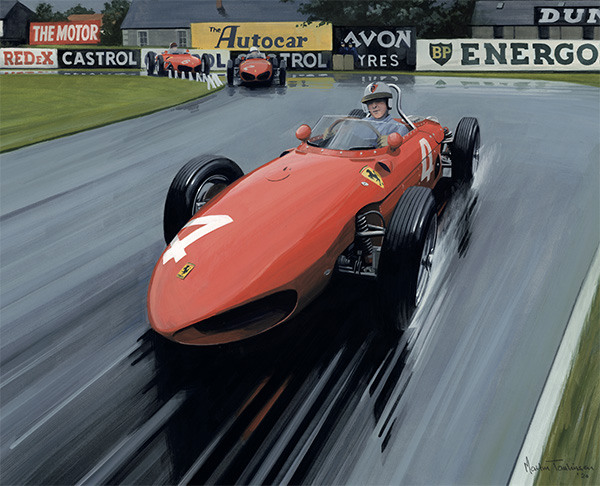 Some of the drivers who wrote in the book he later got to know well including Stirling Moss and John Surtees. He adds his personal memories on how and when he collected the autographs – complete with some amusing and touching anecdotes.
To complete the picture Martin has collaborated with the veteran motor sports broadcaster, journalist and motoring art exhibition organiser Andrew Marriott who has penned biographical notes on over 70 of the signers.
There is not another book like this – a fascinating, innovative and unique reminder of some of the greatest racers and personalities, complemented by some marvellous art.
"Joined up writing this time please!" - Stories of Motorsport Heroes
Martin Tomlinson, with Andrew Marriott
ISBN: 9781399938815
Publisher: Motor Racing Art
Publishing Date: 1/11/22
Language: English
Cover: Soft Cover
Height: 243mm
Width: 300mm
Pages: 74

Price: £25 + £4.99 P&P (UK)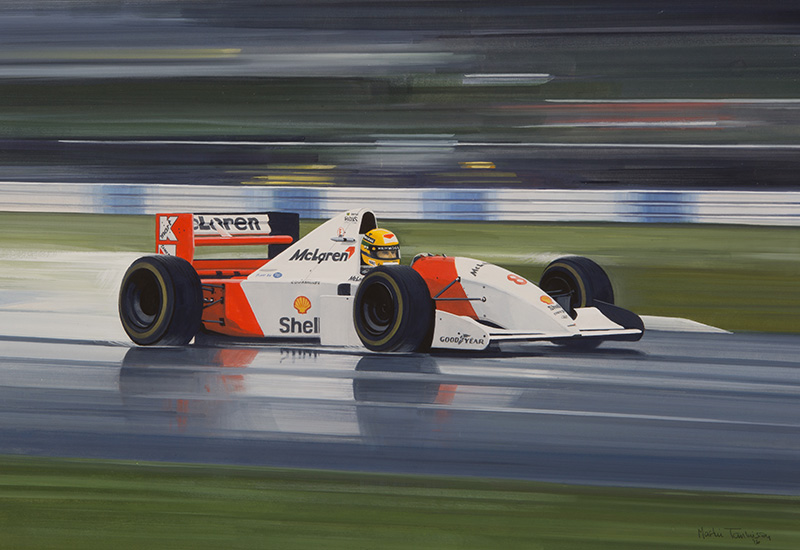 Martin's ability to capture the character of a car and his attention to detail is pure perfection.
Get in Touch
Get in touch to commission a painting of your favourite car or motorsport memory.
07967 115740